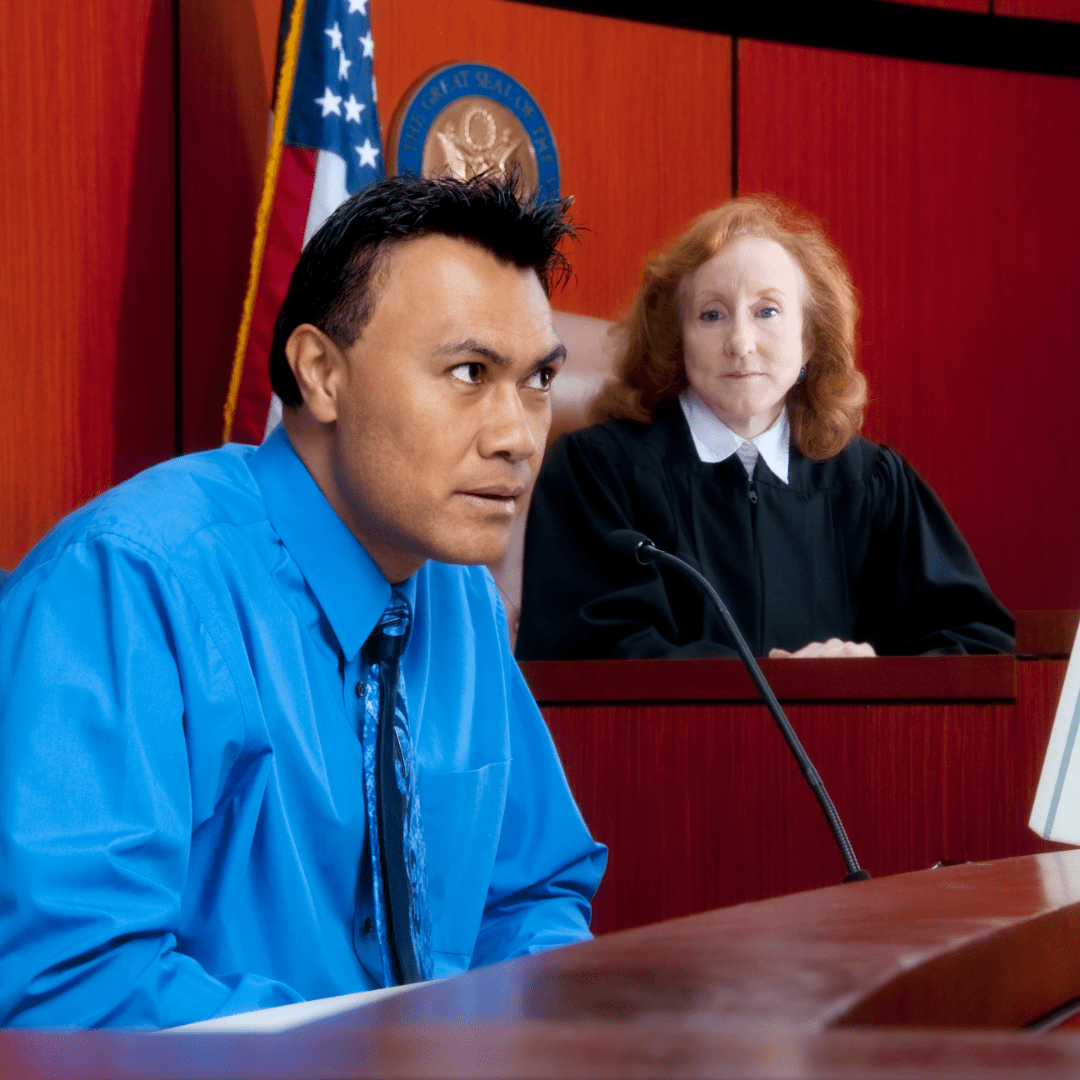 The courtroom can be a scary place, whether it be someone's first time going to court or their tenth. If you've just been summoned to court, it's okay to be nervous! This blog post is here to help. Here are a few tips to make your case the best it can be:
Address people of the court properly
Speak loudly, slowly, and clearly
Be polite
Ask questions if you're unclear
1. Address people of the court properly
You've probably seen a few clips from law shows about court cases, and how people refer to the judge as "Your Honor". That is actually what you're supposed to do! It is vital that you remember to address the members of the court with the proper titles. Always refer to the judge as "Your Honor", and for anyone else in the courthouse, refer to them with their name in respect, such as Mr. Callahan the bailiff or Ms. Gonzales the clerk.
Respect is important – no one likes to be treated disrespectfully. If you don't show respect to others in the courtroom, the others won't hold you with much respect, either. It's like the golden rule – treat others like you want to be treated.
2. Speak loudly, slowly, and clearly
Mumbling or slurring your words is an awful way to make a first impression. If you're taking the stand or making your own case, make sure that you enunciate your words and speak so the entire court can hear you. However, that doesn't mean you should yell. Just make sure that your voice is clear, and your words reach the judge.
Speaking clearly and confidently about your case shows that you believe in what you're saying, and helps you make a great first impression on the judge and the court. If you take your words seriously, other people will want to take you seriously, too.
3. Be polite
While this might seem like a given, there are a lot of little things that you should also keep in mind. When we say be polite, we mean:
Let people finish speaking before you respond to them
Wait to speak until you've been addressed by the judge
Addressing everyone with respect
Making eye contact with whomever you're speaking with
Paying attention to the person currently talking
Not making a scene, even if you feel wronged
Thank the judge for their time
Once again, this is a form of respect. Court is a serious matter and treating people seriously and politely, with a lot of respect, can only help your presentation of your case..
4. Ask questions if you're unclear
If you mishear something, or are unsure what people mean, don't be afraid to ask for clarification! Answering something wrong could be really hurtful to your case. Be sure that you know what you're answering before you answer. Sometimes there might be a special term you don't understand or a word you've never heard before. There's no shame in asking what people mean; you're just trying to be as accurate as possible. Remember: there's no such thing as a stupid question.
If you'd like some more help knowing what to expect in a court case, jargon or otherwise, call us today at 770-580-3699