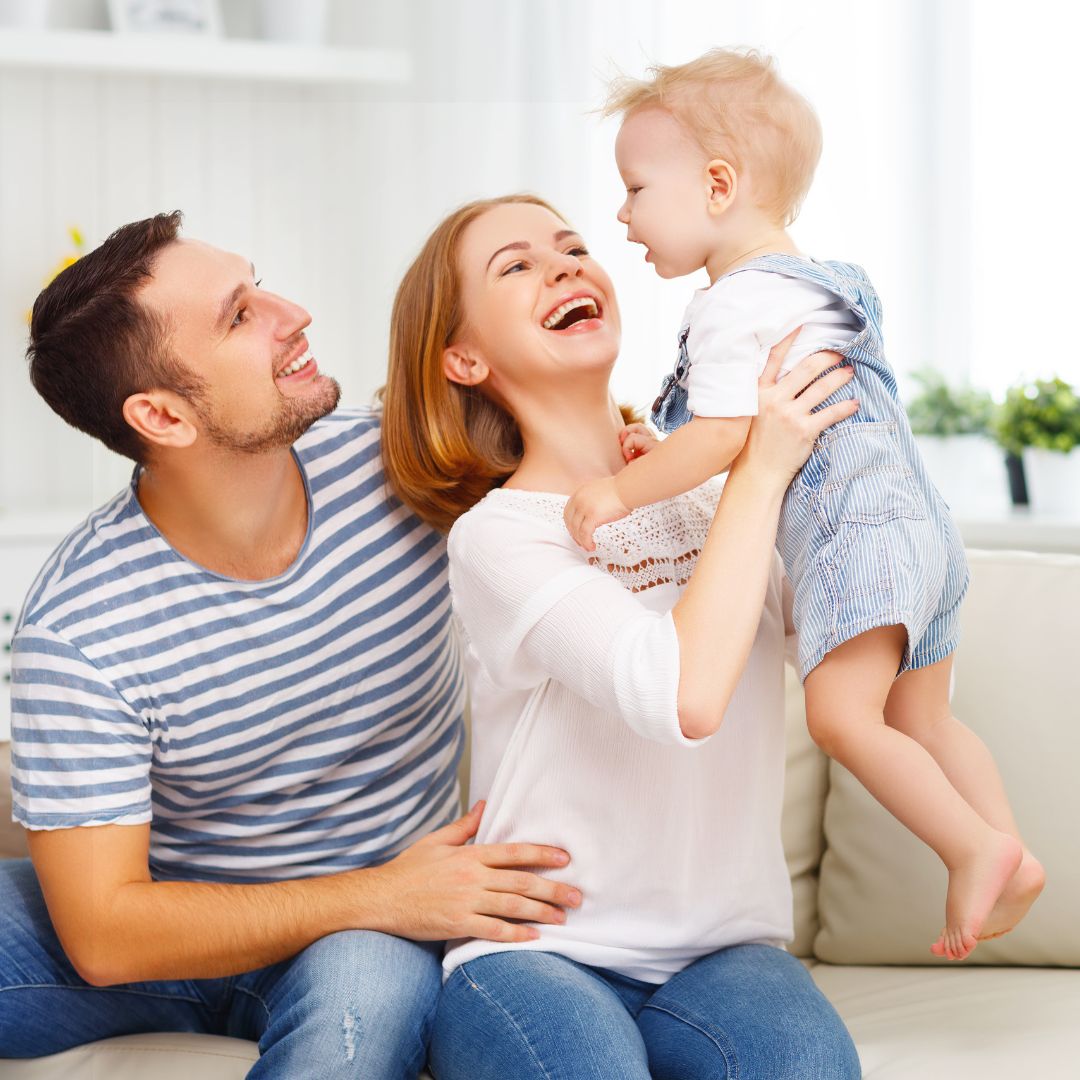 Providing a fresh start
Adopting a child can be an incredibly rewarding experience. You have the opportunity to build a new family, and provide someone with the love and security they deserve. Here in Georgia, there are many reasons why people choose to adopt. Whether you're looking for new beginnings or just hoping to make a difference, adoption can bring joy and fulfillment into your life – as well as offering the same to the child who is seeking their own fresh start. In this post, we'll look at some of the most common reasons why people adopt children in Georgia, and discuss how finding the right attorney can help ensure that your adoption is legally binding – so both you AND your adopted child will have all of the legal protections such an important decision should involve!
Common Reasons People Choose to Adopt in Georgia
Adoption provides a life-changing opportunity for both the child and the family that chooses to adopt. The act of adopting is a selfless decision that is often motivated by reasons such as the inability to conceive a child, wanting to enlarge a family, or feeling a desire to improve a child's life. Georgia provides a loving and supportive environment for those who choose to adopt. With adoption agencies and resources widely available, prospective adoptive parents can feel confident that they will receive the guidance and support necessary to make their adoption journey a success. By choosing to adopt, families not only provide a loving and stable home for a child in need but also experience the emotional rewards of growing their family through love, commitment, and compassion.
How Adoption Can Provide a Fresh Start for You and the Child
Adoption is a life-changing decision that can provide a fresh start not just for the child, but also for the adoptive parents. It brings forth new beginnings and opportunities for growth and development. Adopting a child means opening your heart and your home to them, providing them with the love, care, and support they need to thrive. For many parents, adoption offers a sense of fulfillment and purpose, knowing that they have provided a stable and secure home for a child who may have otherwise spent their childhood in foster care. It's an opportunity to create a new family dynamic and make memories that will last a lifetime. If you're considering adoption, know that it can bring great joy and impact your life in ways you never thought possible.
Benefits of Adoption
Adoption is a beautiful and selfless decision that provides hope and stability for both a child and their adoptive family. The benefits of adoption are plentiful, and extend far beyond the adoption process itself. For the adoptive family, adoption brings the joy of creating a family and the opportunity to provide a safe and nurturing home for a child in need. For the child, adoption offers a stable and permanent family, the chance to bond with their new parents, and the opportunity to grow and thrive in a positive environment. Additionally, adoption can provide birth parents with peace of mind knowing that their child is loved and cared for by a family who is committed to their well-being. When done with love, care, and compassion, adoption can truly be a life-changing and rewarding experience for all involved.
Cautions Before You Adopt a Child in Georgia
Before taking the step to adopt a child in Georgia, it is important to be well-informed and prepared for the process. Along with the joy and fulfillment that come with welcoming a child into your family, there are several important cautions to consider. It is important to be aware of the specific laws and regulations that govern adoption in Georgia, as well as any potential pitfalls or challenges that may arise. Working with a reputable adoption agency or attorney can help you navigate the process and ensure that all necessary steps are taken. Additionally, it is important to carefully consider your own abilities, resources, and lifestyle to determine if adoption is the right choice for you and your family. While the process can be complex, with careful planning and guidance, it is possible to successfully adopt a child and provide them with a loving and stable home.
How an Attorney Can Help With the Process of Adoption in Georgia
Adopting a child can be one of the most joyous moments in a family's life. However, the legal process of adoption can be complex and confusing. This is where an attorney's expertise can be invaluable. In Georgia, an experienced adoption attorney can provide guidance and support throughout the entire process, from establishing eligibility requirements to ensuring that all legal documentation is properly filed. An attorney can also help navigate any unforeseen challenges that may arise during the adoption process, such as a biological parent contesting the adoption. With the help of a knowledgeable attorney, families can rest assured that their adoption is being handled with the utmost care and attention to detail.
Steps to Take After You Decide to Adopt in Georgia
Congratulations on making the decision to adopt a child in Georgia! It is a life-changing decision and one that requires careful consideration and planning. The first step is to determine what type of adoption you want to pursue: domestic, international, or foster care. Once you have decided, research and attend adoption information sessions and meet with adoption agencies or lawyers to get a better understanding of the process. Next, complete the required paperwork, including background checks and home studies, and prepare for the home visit. Throughout the process, it is important to remain patient and open-minded as you navigate the adoption journey. Remember, the end result will be a precious child joining your family, and the journey will be worth it.
In Conclusion
Adopting a child in Georgia can be a rewarding and life-changing experience. People choose to adopt for a variety of common reasons, including providing a loving home to an orphaned or neglected child, wanting to grow their family, or offering up care and security for children coming from traumatic backgrounds. Adoption can provide both you and the adopted child with much needed fresh start with many potential benefits. Before taking action however, it is important to consider the potential cautions and seek out experienced advice from individuals knowledgeable about adoption law. An attorney in Georgia familiar with the process of adoption can be especially helpful. And once you have made your decision to adopt, there are steps that you must take to ensure everything is done safely and legally. After all is said and done, however, it's truly an incredible feeling knowing you provided a stable home for someone who may otherwise not have had one.